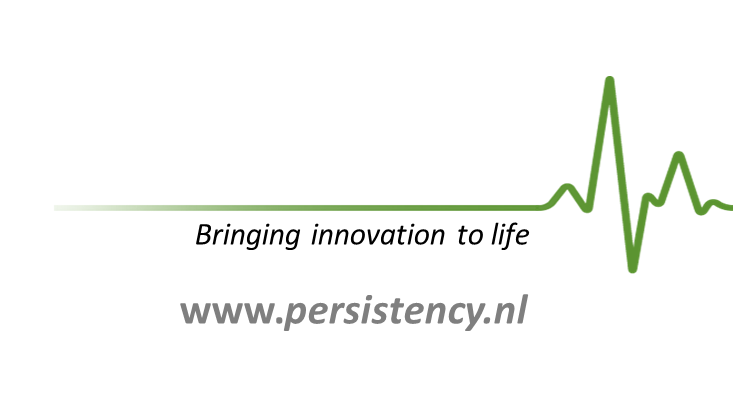 Welcome to Persistency. The startup hub for Western Europe 
High tech innovations are our passion. Persistency assists companies to bring their innovations to market succesfully.
Persistency does understand your company: years of experience in the high tech sector make it easy to recognize the real innovations between the numerous players that present their solution as the 'ultimate breakthrough', 'the big step forward', etcetera. We recognize the challenges and innovations that led to your new and exciting product.
But we also understand the market: customer expectations, government regulations, different business cultures, long tender processes. And we know how to bridge the gap between you and your customers.
We understand technique, but we believe that real success is based on a good relation. That is why we invest in learning your product, learning your company, and learing about your customers.
Persistency is the 'startup-hub' for companies that want to build a position in Europe: We support with what is necessary: sales(/support), market analysis, regulations, project management and we provide a bridge towards your R&D department.
Contact us today to discuss your needs and to create a plan to enter the European market.
Our expertise:
Projectmanagement
Relation management
System integration
System engineering
Environments:
Startups 
SME
Multi-Nationals
Semi-public organizations
National & International
Our domains: Healthcare IT, Hi Tech, Traffic management, Autonomous vehicles

Healthcare IT expertise: DICOM, VNA, HL7 (FHIR, CDA), LSP, XDS, FDA 510K submissions